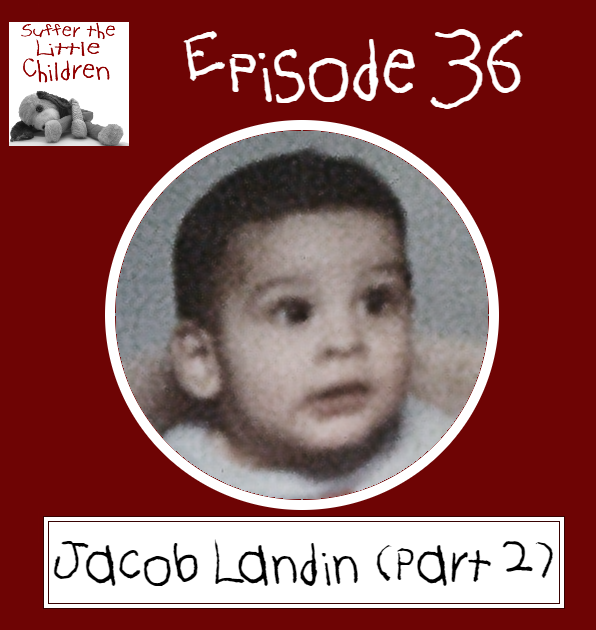 In episode 35, I told you the story of Jacob Landin: a beautiful, happy nine-month-old boy, bursting with life and personality, whose death from blunt force trauma to the head has been unresolved for over 33 years. Despite investigators zeroing in on a single suspect, the case, which over the years saw a periodic resurgence in police interest, has gone officially unsolved, and the man believed to have caused Jacob's death has gone unpunished.
For episode 36, originally released in November of 2020, I had the honor of speaking with Jacob's older brother, Eric Carter-Landin. Eric, who was 6 at the time, was initially blamed for causing Jacob's death, and he has channelled his traumatic childhood experiences and the loss of his beloved brother into his own true crime podcast, True Consequences. 
This is part 2 of the infuriating story of Jacob Landin.
Links discussed in today's episode:
Sign Eric's petition: Justice for Jacob Landin https://www.change.org/p/new-mexico-attorney-general-justice-for-jacob-landin 
For Eric's True Consequences podcast, visit https://trueconsequences.com. 
Photos related to today's episode can be viewed on Facebook and Instagram:
Facebook: https://www.facebook.com/sufferthelittlechildrenpod
Instagram: https://www.instagram.com/sufferthelittlechildrenpod
You can also follow the podcast on: 
Youtube: https://www.youtube.com/c/sufferthelittlechildrenpodcast 
Twitter: https://www.twitter.com/STLCpod
Tumblr: https://www.tumblr.com/blog/sufferthelittlechildrenpod
Pinterest: https://www.pinterest.com/sufferthelittlechildrenpod
TikTok: https://www.tiktok.com/@STLCpod 
My Linktree is available here: https://linktr.ee/stlcpod 
Visit the podcast's web page at https://www.sufferthelittlechildrenpod.com. 
Please help make the show my full-time gig to keep the weekly episodes coming! By supporting me on Patreon, you'll also access rewards, including a shout-out by name on the podcast and exclusive gifts!  (www.patreon.com/STLCpod) 
This podcast is researched, written, hosted, edited, and produced by Laine. 
For more stories like this one, visit https://sufferthelittlechildrenblog.com.
Music for this episode is from https://audiojungle.net. 
Subscribe to Suffer the Little Children:
Apple Podcasts: https://podcasts.apple.com/us/podcast/suffer-the-little-children/id1499010711
Google Podcasts: https://playmusic.app.goo.gl/?ibi=com.google.PlayMusic&isi=691797987&ius=googleplaymusic&apn=com.google.android.music&link=https://play.google.com/music/m/I5mx3lacxpdkhssmk2n22csf32u?t%3DSuffer_the_Little_Children%26pcampaignid%3DMKT-na-all-co-pr-mu-pod-16
Stitcher: https://www.stitcher.com/podcast/suffer-the-little-children
Pandora: https://www.pandora.com/podcast/suffer-the-little-children/PC:61848?part=PC:61848&corr=podcast_organic_external_site&TID=Brand:POC:PC61848:podcast_organic_external_site
Spotify: https://open.spotify.com/show/0w98Tpd3710BZ0u036T1KE
iHeartRadio: https://iheart.com/podcast/77891101/ 
...or on your favorite podcast listening platform.